Are you moving to Switzerland? Whether you have just found a job or are joining your spouse; whether you are arriving alone or with your family, we share with you our checklist for newcomers to Switzerland. From daily life to administrative procedures, discover all the essential information to prepare your arrival in all serenity.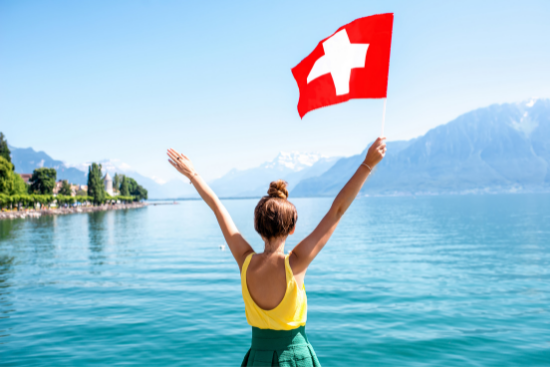 STEP 1 : I am looking for a job in Switzerland
1 –  I have found a job in Switzerland
To help you find a job, there are several Swiss platforms to choose from. Among them, indeed.ch, jobup.ch, jobs.ch and LinkedIn job search are the best known. You can also contact Swiss recruitment agencies depending on your canton. Remember to adapt your CV to Swiss standards, recruiters expect to find a certain amount of information in it. In particular, skills must be relatively detailed, unlike in other countries which favour a more synthetic CV.
2 – I have a work permit
A work permit can only be obtained with a promise of employment. Therefore, you cannot start the process until you have found a job. In general, your company will take care of this. There are several work permits and residence permits depending on your situation. The main ones for EU nationals are the following:
B permit: to work in Switzerland for a period of 1 to 5 years, renewable.

L permit: to work in Switzerland for less than one year.

Permit C: If you have been living in Switzerland for at least 5 years.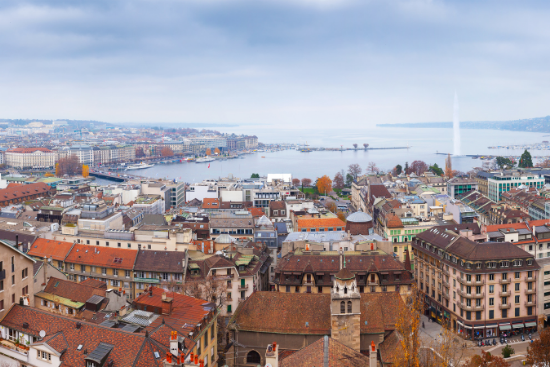 STEP 2 : I look for a house before moving to Switzerland
1 –  I am looking for an apartment or a house when moving in Switzerland
For your search we advise you to use different websites such as Homegate.ch, immobilier.ch, immostreet.ch, immoclick.ch, newhome.ch and anzeiger.ch. You can also contact a real estate agent.
2 – I put together my file to apply for housing
If you are interested in an apartment, you will have to put together a file to apply for a rental. The information to be provided includes your identity card, your work contract mentioning your salary, your work permit or a certificate of application and a copy of your civil liability insurance certificate. You will also need to provide a certificate of non pursuit issued by the debt enforcement office of your canton of residence. Once you have signed your contract, a deposit will be required, usually equivalent to two or three months' rent. This deposit will be returned to you when you leave the apartment.
3 – I declare my personal goods to the customs
When moving to Switzerland, in order to take your belongings with you, you must make a customs declaration. The customs clearance must take place during the opening hours of the competent customs offices. Make sure you present an inventory list. Some goods for which the conditions for exemption from fees are not met will be subject to VAT. Your mover will be able to assist you with these procedures. Your vehicle must also be registered as soon as it is imported into Switzerland. The Swiss registration can then be done until one year after the transfer of residence.
4 – When I arrive in Switzerland I register with the local authorities
Your move went well? Now you have to register with the residents' registration office of your municipality within 14 days after your arrival in Switzerland before you start working.
STEP 3 : I understand the Swiss social system
1 –  I understand my unemployment rights in Switzerland
Unemployment insurance in Switzerland covers foreign residents in the same way as Swiss residents. In order to receive this insurance, you must register as a job seeker with the ORP, have suffered a loss of salary or an interruption of at least two days, be a resident of Switzerland and have contributed to the unemployment insurance for at least 12 months during the last two years. The law then provides for a different maximum duration of compensation depending on the case.
2 – I understand my rights to family allowances in Switzerland
If you live and work in Switzerland, you are entitled to a minimum of CHF 200 for each child under the age of 16, and CHF 250 for a child between the ages of 16 and 25. This amount varies according to each canton. For each child only one allowance is paid, if both parents are gainfully employed, one of them receives these allowances.
3 – I understand the Swiss pension system
As an employee in Switzerland, you must contribute to the Swiss pension system. A first state pillar (AVS) is compulsory and ensures the legal minimum. A second pillar (LPP) is paid by the employer and the employee. The employee's contributions are deducted directly from the salary. In addition, your employer contributes at least an equal amount. A third private pension pillar is optional. It allows you to save for your own retirement.
4 – I understand the rights to maternity leave in Switzerland
Any employed woman, insured by the AVS during the 9 months preceding the birth and who during this period has exercised a lucrative activity during five months, has the right to maternity leave. This leave after childbirth lasts 14 weeks, extended by 2 additional weeks of cantonal maternity allowances.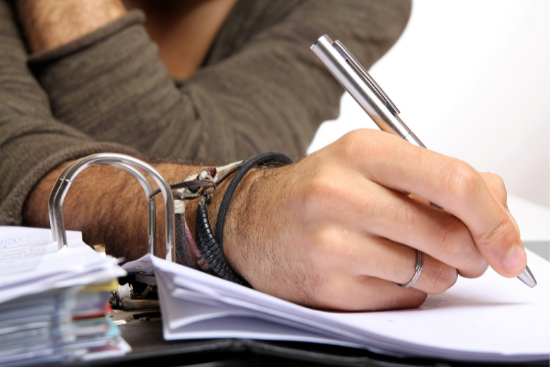 STEP 4 : I subscribe to a health insurance
1 –  I subscribe to a health insurance system
No later than three months after your arrival in Switzerland or the beginning of your employment, you and your family must subscribe to the compulsory basic health insurance LAMal. This insurance covers doctor's treatment and prescribed medication, hospital treatment costs, maternity costs and other benefits under certain conditions. The price of health insurance is characterized by three elements:
An annual deductible: this is the amount you decide to pay for your health expenses in the coming year.

An insurance premium: This is the monthly amount you must pay based on your deductible, coverage, age and municipality.

A co-payment: this is a contribution to the medical expenses of about 10% of the expenses that will have been reimbursed by the insurance during the year. The maximum amount is CHF 700 for an adult and CHF 350 for a child.
STEP 5 : I open a bank account in Switzerland
1 –  I open a swiss bank account when moving to Switzerland
With a residence permit, you can open a bank account. This account is essential to receive your salary and to have means of payment for your various bills and daily expenses. To open your account, you will need an identity document and a residence permit. Depending on your canton the offers vary, so don't hesitate to ask.
2 –  I have a way to change my currency
To allow you to transfer your foreign currencies into Swiss francs and vice versa, there are many platforms and online banks that are often much more interesting than traditional banks. For example, with b-sharpe and CurrencyFair you can change your currency online. The N26 and Revolut bank cards allow you to have a bank account with several currencies. These do not replace your Swiss bank account, however.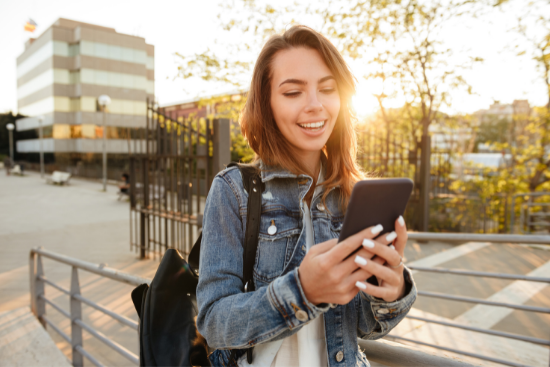 STEP 6 : I manage my daily life and administrative procedures
1 –  I have a mobile pack for Switzerland
Even if your foreign package allows you to communicate in Switzerland, this solution may become very expensive in the long run. A Swiss package allows you to communicate in Switzerland and call your relatives in Europe. Among the operators, MUCHO Mobile offers you packages without commitment including preferential rates for Europe. This will give you a Swiss telephone number, which is essential for your administrative procedures. To help you choose the right Swiss mobile plan, you can consult our mobile comparison on Swiss prepaid mobile offers.
2 –  I am applying to exchange my driver's licence
When you are resident in Switzerland, your foreign driver's licence remains valid for 12 months. After this period, you must apply to change it into a Swiss licence. To do so, you must provide a form. The procedure is then different depending on the country where you obtained your license.
3 –  I declare my taxes in Switzerland
As a foreigner living in Switzerland, you will be subject to withholding tax. The taxes will be deducted directly from your salary by your employer. This system is very practical, but it requires good communication with your employer. If your personal situation changes, the scale to which you are subject could be modified, such as the arrival of a new child.
4 –  I am registering for elections in my home country
When you live abroad, you can generally vote for most of the elections in your country from Switzerland. To do so you must register on the consular electoral list of your home country.
5 –  I take care of my children's schooling
The Swiss education system varies from canton to canton. In most of them, education starts at the age of 4 with kindergarten, and is compulsory until the age of 15. As a resident foreigner, your children can follow the Swiss education system, or go to a European system through foreign schools in Switzerland. This choice depends on your long-term plans and in particular on the length of time you wish to live in Switzerland.
6 –  In case of a problem I know the emergency phone numbers
117 police, 118 fire department, 144 medical emergency.
You now have all the keys when moving to Switzerland and prepare your arrival. Need more advice? Here is all you need to know to help you choose the best Swiss mobile operator. Call and surf in Switzerland at the best price without commitment while staying in touch with your relatives in Europe with MUCHO Mobile.