DATAMEDIOROAM
DATA ROAMING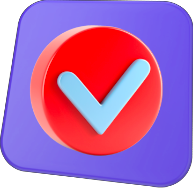 Select DATAMEDIOROAM Now!
If you are already a customer, text DATAMEDIOROAM to 778 or check our keywords page
(1) The WhatsApp texting bonus allows you to use unlimited WhatsApp texting from Switzerland without having to purchase a DATA PACK. The validity of the bonus depends on the recharge amount: 10 days for a 10CHF recharge, 20 days for a 20CHF recharge, 30 days for any recharge equal to or greater than 30CHF. Recharge bonuses cannot be cumulated. "Texting" means that you can send text messages and Emojis. Sending photos, videos, audio files and WhatsApp calls is not included in the recharge bonuses offered. For such WhatsApp uses, you need to purchase a DATA PACK or a DUO PACK.
(2) The free calls bonus included in the recharge bonus applies to calls between two MUCHO PLUS numbers in Switzerland during the bonus validity period: 10 days for a 10CHF recharge, 20 days for a 20CHF recharge, 30 days for any recharge equal to or greater than 30 CHF. All non-commercial calls of less than 10 minutes between MUCHO PLUS customers are included in the bonus. Calls of more than 10 minutes are not included in the bonus and are charged at CHF 0.15/min from minute 11 onward.
(3) «Unlimited Internet Data» indicates that this Pack provides an Internet service deivered at two speeds: an initial limited quantity of data at TOP SPEED delivering a maximum bit rate of Download 15 Mbit/s ¦ Upload: 2 Mbit/s, and then an unlimited quantity of data at a lower speed of 256kbps (& no hotspot).
(4) The Internet included in the DUOMICRO, DUOMINI, DUOSWISS, DUOMAXI and DUOMUNDO packs is delivered in TOP SPEED. The Internet included in the DATAMINI, DATAMAXI, DATAMEGA, DATA EUROPA MINI and DATA EUROPA MAXI packs is delivered in FULL SPEED speed. See details of speeds under point 14. The FREE 6GB of the DUOSWISS pack and the ROAMING of the DUOMAXI pack are activated once the first MB of data included in the pack have been exhausted.
(5) The MUCHO PLUS offer is strictly limited to calls between physical persons and to non-commercial use. National and international calls are charged on a per minute basis. The connecting fee of CHF 0.29 per answered call applies to international calls generated outside of a pack. Sending of SMS messages is charged at CHF 0.15/SMS. The price list mentioned only refers to calls made from the MUCHO network in Switzerland. Additional fees apply when using MUCHO PLUS in roaming. See detail under: muchomobile.ch
(6) This Pack is automatically renewed upon expiry, or for a further 30 days afterwards if the credit is higher than the price of the Pack. This Pack can never be cumulated with another auto-renewable Pack during the same period of 30 days.
(7) The use of WhatsApp texting is included for 30 days in Europe from the date of purchase or renewal of the pack. "Texting" usage means that sending text messages and Emojis is possible without surcharge from Europe. Sending of photos, videos, audio files and WhatsApp calls from this geographical zone is not included in the Pack. For all WhatsApp uses except texting in Europe, the purchase of a DATA ROAMING pack is necessary. Definition of the Europe zone, see note 11.
(9) All call minutes or SMS indicated (whether or not unlimited) refer to normal and non-commercial use, private calls between physical persons based exclusively on the MUCHO standards. Calls to more than 49 different receivers per pack, calls to numbers with added value, to abbreviated numbers as well as call forwarding to international numbers are not included in this pack. Any non-compliant use may lead to the immediate and irrevocable expiry of the pack without compensation. Calls to premium rate numbers (090x), shared cost numbers (084x) are excluded from this Pack and are billed separately on the credit remaining on the account.
(10) The packs of roaming calls include only incoming calls, calls in the host country, and calls to Switzerland and Europe. All other calls are not included in these packs and are therefore chargeable. Internet in roaming mode is understood as an internet data service in 3G technology provided only in the Europe zone, excluding use in Switzerland. Definition of the Europe zone and 80 countries zone, see note 11 and 13.
(11) "Europe" includes the following countries : Austria, Belgium, Bulgaria, Croatia, Czech Rep., Denmark, France, French Guyana, Germany, Gibraltar, Greece, Guadeloupe, Hungary, Iceland, Ireland, Italy, Liechtenstein, Luxembourg, Malta, Martinique, Netherlands, Norway, Poland, Portugal, Reunion, Romania, Slovak Rep., Spain, Sweden, United Kingdom.
(12) "Zone 2" includes the following countries : Albania, Andorra, Bosnia Herzegovina, Cyprus, Estonia, Faroe Islands, Finland, Kosovo, Latvia, Lithuania, Macedonia, Mayotte, Moldova, Monaco, Montenegro, San Marino, Serbia, Slovenia, Turkey.
(13) "80 countries" designates the list of the following countries. The symbol F = calls to the fixed network of the country included, M = calls to the mobile network included): Algeria (F), Andorra (F), Angola (F), Argentina (F+M), Australia (F+M), Austria (F+M), Bangladesh (F+M), Belgium (F+M), Bolivia (F+M), Brazil (F+M), Bulgaria (F+M), Cambodia (F+M), Canada (F+M), Chile (F+M), China (F+M), Colombia (F+M), Costa Rica (F+M), Croatia (F+M), Cyprus (F+M), Czech Rep. (F+M), Denmark (F+M), Dominican Rep. (F+M), Ecuador (F+M), Estonia (F), France (F+M), French Guyana (F+M), Germany (F+M), Gibraltar (F+M), Greece (F+M), Guadeloupe (F+M), Hong Kong (F+M), Hungary (F+M), Iceland (F+M), India (F+M), Indonesia (F+M), Ireland (F+M), Israel (F+M), Italy (F+M), Japan (F+M), Kuwait (F+M), Liechtenstein (F+M), Luxembourg (F+M), Malaysia (F+M), Malta (F), Martinique (F+M), Mauritius (F+M), Mayotte (F+M), Mexico (F+M), Monaco (F), Mongolia (F+M), Morocco (F), Mozambique (F), Namibia (F+M), New Zealand (F+M), Norway (F+M), Pakistan (F+M), Panama (F+M), Paraguay (F+M), Peru (F+M), Philippines (F), Poland (F+M), Portugal (F+M), Puerto Rico (F+M), Reunion (F+M), Romania (F+M), Russia (F), Saudi Arabia (F+M), Singapore (F+M), Slovak Rep. (F+M), South Africa (F+M), Spain (F+M), Sweden (F+M), Switzerland (F+M), Taiwan (F+M), Thailand (F+M), Turkey (F), United Arab Emirates (F+M), United Kingdom (F+M), USA (F+M), Uzbekistan (F+M), Venezuela (F+M), Vietnam (F+M).
(14) "FULL SPEED" means that the data rate is at maximum Dowload ¦ Upload: 50 Mbit/s ¦ 5 Mbit/s. Video definition is delivered in 1080p max. (FULL HD)."TOP SPEED" means that the bit rate is maximum Download ¦ Upload: 15 Mbit/s ¦ 2 Mbit/s, video definition is delivered in 480p max (DVD) and Hotspot functionality is available in max. bit rate. DL ¦ UL: 2Mbit/s ¦ 1 Mbit/s."DATA OPTIMIZER" means that the data rate is at maximum Download ¦ Upload: 5 Mbit/s ¦ 1 Mbit/s. This feature extends the life of your Internet packs up to 5 times longer by providing 360p max video definition (Standard Definition). The Hotspot feature is not available for Internet packs that are delivered in "DATA OPTIMIZER" mode.
BEST CHOICE
A Pack is a smart alternative to a mobile Abo
Any Questions?
There's many ways in which you can order your MUCHO SIM card totally for free. Choose your preferred method!
- Order it online and get it delivered to your door for free!
- You can also checkout on your desired pack, and receive your SIM at home!
- Get it at one of the many newspapers kiosks, post offices, independent kiosks and money transfer agencies (such as Swisstransfer or MoneyExchange) that work with us! And start calling and surfing at the best rates!
Easy mini guide :
1. Login to your Cockpit
2. Register a payment card
3. Check the box to select the card to be used for automatic payment
That's all you have to do!
Link to the explanatory video: Cockpit - Automatic payment of your Pack
You can check your remaining data allowance at any time through one of the following options:
1. Go to your myMUCHO account and check your account balance there (www.muchomobile.ch/myMUCHO).
2. Send an SMS message with the text "STATUS" to 778. You will receive an SMS in return indicating the remaining credit.
You can purchase additional Internet data 4G highspeed during the month.
Via SMS by sending:
- "PLUS1" to 778 to immediately obtain 1GB High-Speed ​​for CHF 5
- "PLUS5" to 778 to immediately obtain 5GB High-Speed ​​for CHF 15
Or from the myMUCHO cockpit ( www.muchomobile.ch/mymucho ). Simply click on the desired PACK from the "purchase" button.
Link to the explanatory video: Cockpit - Add more Internet to my current pack
If you wish to deactivate the automatic renewal of your pack, these are the steps you'll need to follow:
1) Access your myMUCHO account
2) In the packs menu, find your active pack and click on the trash bin on the right side of the pack name. This will remove the next automatic renewal.
3) Once you've done this, when your current active pack expires you will move to a per-minute call billing plan and lose access to internet. To get internet access and a call pack again, go to the MUCHO Mobile prepaid pack section and checkout on the pack of your choice.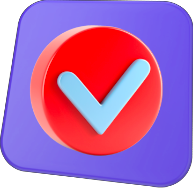 Select DATAMEDIOROAM Now!
If you are already a customer, text DATAMEDIOROAM to 778 or check our keywords page