When your kids reach a certain age, all they want is to have their own smartphone to chat with friends and browse the internet. While giving them their first phone is definitely a huge responsibility, it is crucial to bear in mind that this can have both a positive and negative impact on their behavior.
The first important matter here is: how often will they be using their phone? Will they be using it to call you only? Or also to chat with their friends?
Making sure they have the right device for their first communications is important, but ensuring they have the mobile service they need is the most crucial step in the process. Why is that? Because kids can easily overspend without noticing, spending long hours on the internet, or even purchasing mobile apps or other phone extensions they don't really need or can afford. And paying for that just isn't as exciting, isn't it?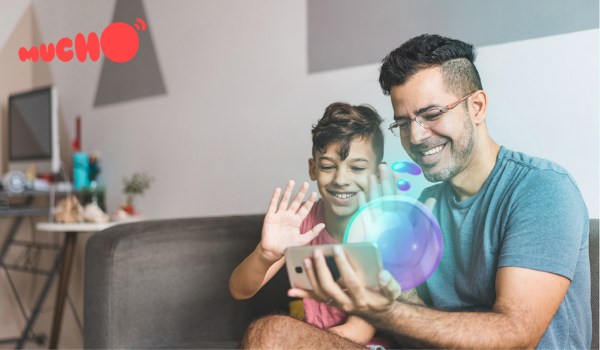 How to choose the right mobile plan?
There are just a few things to bear in mind:
Limitations
It is never a good idea to give your kid a smartphone that works with a mobile contract, as this usually ends in unaffordable surprise invoices at the end of the month for a service that you won't be able to cancel at any time due to your commitment of stay. Instead, what your teen kid needs is a prepaid pack for 2 main reasons:
Once they spend the pack data / minutes, the phone's coverage will be blocked to avoid any undesired expenses.
This will teach them an important lesson on the value of money and the importance of saving it. Your kids will also learn how to make the most out of what they have, because getting 1GB in your month plan and spending it all on the first day can be very frustrating. You'll see how fast they learn from unfortunate experiences!
Aside from the useful limits that having a prepaid mobile pack provides you and your family, when you give your kids their first phone they also need to be protected on the internet. With parental controls like Xoolo or Qustodio you can make sure your kid is safe while browsing the internet.

A parental control system allows you to set schedules for phone use and browsing time, selecting a time limit for the usage of data, and even to ban certain sites that could feature sensitive content.
Knowledge is key
Before giving your kids their first connected electronic device, it is mandatory that you clearly explain the pros and cons of their phone use. They need to understand that, just as easy as it can become a useful communication tool, it can also turn into a dangerous instrument.
Here are some tips that can turn out to be really helpful:
Do not offer any kind of personal information to anybody
Making purchases without your parents' permission isn't allowed
Never open unsolicited emails from unknown people
Do not chat or accept friend requests from people you don't know
In case of doubt, your kids MUST know they can trust you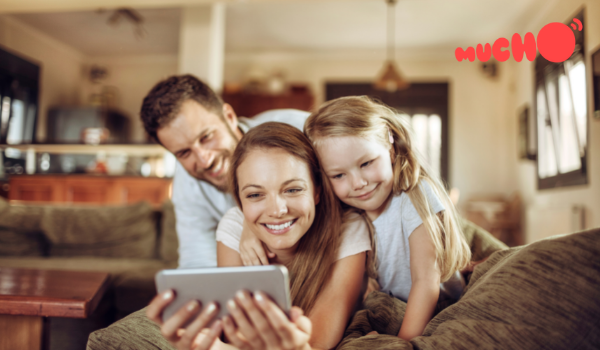 Cost control
With an unlimited contract bundle, you will be unable to keep track of your kid's expenses and the time they spend on their phone. It's crucial that your children feel trusted in this process, but at the same time it's hard to make sure they're being protected when they're on their phones without your control, right?
A prepaid pack will limit the time they can spend on their phone, and you'll be able to know the number of minutes or amount of data spent through myMUCHO or by sending a free SMS through their phone.
Cheapest quotes
Prepaid packs are the ideal option for new smartphone users, especially if they are underage and their parents make the decision for them. They can be renewed every month (manually or automatically like MUCHO does), and they will never surpass the cost you initially paid for. If your kid's prepaid pack doesn't include free calls to their favorite numbers, then it is vital to check they at least have affordable calling rates!
If you're in Switzerland, let us help you save some valuable time: MUCHO Mobile offers the most affordable call prices and data rates in Switzerland and Europe.
How to select the right pack?
If finding the right device and the right tariff for your kids seems tricky, you should start considering how dangerous that device can become on their hands and thinking about ways in which you can educate them and help them understand the limitations of it. Surely that aspect of this new era sounds much scarier than paying a bit too much for their calls, doesn't it?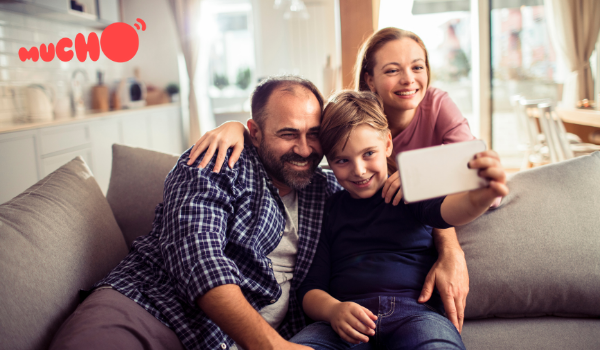 But that's a whole other subject which we can discuss in future blog posts. In the meantime, do you feel more prepared to make smart choices when it comes to your phone expenses? You're very MUCHO welcome!
Once you're ready to make your choice, you can follow these easy steps to get a prepaid SIM card for your kids:
Order online under your name
Once received go to myMUCHO and set up the account
Your pack will renew automatically each month
And you know what's even better? You can change your mind at any time: with a prepaid pack there is no contract, you can switch your kid's pack any time you like to more or less data and calls. Switching is easy, you always keep your number!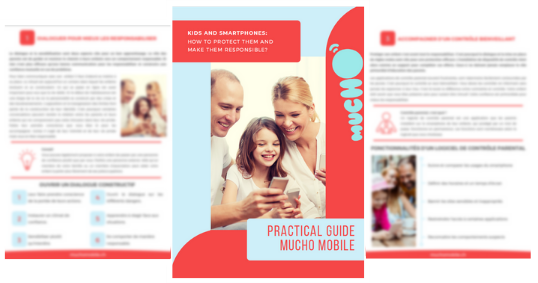 The Practical Guide To Accompany My Child With His First Smartphone
A first smartphone is often a highly anticipated event, but children need to understand there are limits. It's essential to educate them about this new technology. Do you need some advice?