If you are moving to Switzerland soon, there are many concerns that should keep you up at night. You need to make sure that your accommodation is confirmed, that all your luggage is ready, that you have a valid ID card, that you have insurance and many more. In addition to this long list, you also need to find the right Swiss mobile plan. The one that will allow you to call and surf in Switzerland at the best price without commitment while staying in touch with your relatives in Europe.
You have probably already thought about keeping your current plan for Switzerland. However, the roaming fees would lead to high expenses and an uncertain bill at the end of the month. Moreover, a Swiss cell phone number is essential to allow you to integrate in this new country for your work as well as for your administrative procedures.
Switzerland is one of the European countries with the most developed telecommunications network, and has many cell phone providers. When you move to Switzerland, you will have a wide choice to find the Swiss mobile plan without commitment that suits you. Here is everything you need to know before you leave to help you select the best Swiss mobile operator.
Make sure you have good mobile network coverage in Switzerland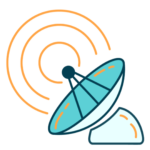 Before choosing your package, you should make sure that the operator you choose has good coverage for its Swiss mobile network. Without a good network quality, a package would not be of much use to you. To take advantage of your subscription, especially in remote areas, you can consult the coverage map 3G / 4G / 5G Switzerland.
Switzerland has one of the highest telephone connection rates in Europe with a coverage of up to 99.9% for calls on the mobile network. In Switzerland, the network is operated by three major operators: Salt, Sunrise and Swisscom. But these are not the only mobile providers. The country actually has about 25 operators, including MUCHO Mobile. This operator offers alternative solutions using one of these main networks, thus offering the same network quality.
Be aware of each operator's terms of engagement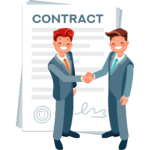 We tend to read what is written on the back of most products we buy. But do we really read the terms and conditions of each service? We almost never notice that we are actually paying more than advertised, with hidden rates at the end of the month. In particular, are you aware of the contracts you are signing up for? Do you know how much the operator will charge you if you decide to break the service before the end of the commitment?
Most Swiss mobile plans operate on a 12 to 24 month commitment. This means that if you leave before the end of this period, you will have to pay a termination fee proportional to the remaining commitment period. If you have 15 months of contract left, you will have to pay the equivalent of 15 monthly payments. That's CHF 375 for a package of CHF 25 per month. But fortunately, there are many telephone operators who have banned these commitments, leaving you free to come and go as you please. So take the time to read and understand the terms and conditions of the mobile service you are signing up for before you commit to it. Make sure you find an operator that is completely transparent and clear about your expenses.
Opt for a prepaid Swiss mobile plan for more flexibility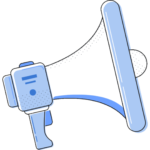 Banning commitments is one of the great advantages of prepaid mobile. You are free to come and go whenever you want without any cancellation fees. Prepaid offers allow you to communicate in Switzerland and in Europe in the same way as a subscription. What makes them different is the way you pay for your usage. With a classic subscription, you select your package and pay at the end of the month for your subscription and any additional expenses you may have incurred. With prepaid, the way it works is different because you pay in advance for your consumption. This means that you can select a mobile package. You will never spend more than what you initially chose. This way you stay in control and avoid unpleasant surprises at the end of the month.
Prepaid mobile offers for Switzerland and Europe include a certain number of minutes for Switzerland and Europe, a volume of internet in Switzerland and Roaming in Europe. There are many mobile operators offering prepaid offers. To help you find your way around you can consult our mobile comparison on Swiss prepaid mobile offers.
Communicate in Switzerland: Start by knowing your needs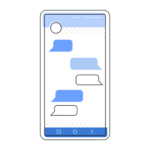 Why pay for an unlimited call plan if you're just chatting with your friends? And why would you have an unlimited internet connection if you only use it to read the press and surf the net? We all pay close attention to our expenses and try to save as much as possible. So, the first step to choose the right mobile operator in Switzerland is to analyze your phone expenses. Check your internet data and minutes consumption during the last months. You can then easily calculate an average cost to meet your mobile needs.
Are you the type of person who spends long hours on the phone? Will your new home be equipped with Wi-Fi? Once you've defined your daily usage, you'll be able to find the offer with the right amount of minutes and internet volume for you.
1GB

4GB

∞

UseWhatsApp

Ideal

Read the press and emails

Ideal

Use Google Maps

Limited

Ideal

Surfing on social medias

Limited

Ideal

Listening to music

Insufficient

Limited

Ideal

Watching movies on Netflix

Insufficient

Ideal
Here are some examples of data consumption:
Sending messages with WhatsApp: 1Kb
Sending a video via WhatsApp: 90KB
Using Google Maps: 3MB / minute
Using Social Media: 300MB / 30 minutes
Watch one hour of Netflix movie in basic resolution: 1GB
Watch a soccer game on the road: 6GB
Whether you're using an iOS or Android device, you can easily check how much data you've spent with a few clicks from your settings. In iOS, you can even reset your usage whenever you want.
So for light and occasional consumers, it's best to opt for a less greedy data pack. This will save you a lot of money. For data addicts you can opt for an unlimited data pack in Switzerland.
Keep in touch with Europe at low cost with your Swiss mobile offer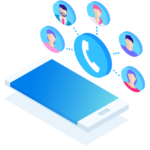 When you arrive in Switzerland, in addition to your national phone calls, you will probably need to keep in touch with your family and friends in Europe. One of the most economical solutions to make your calls to Europe is to include this option in your mobile package. Some operators offer packages dedicated to expatriates who wish to contact their relatives in Europe without breaking the bank. You can therefore reach your loved ones at no extra cost.
Let's take the example of Pablo who came to live in Switzerland. His family and friends live in Spain. He usually calls them 1h30 per week to their mobiles. With a per-minute rate of 0.12/minute it would cost Pablo CHF 60. What Pablo does not know is that he can also use DUOMAXI. This pack allows him to call those he loves without limits, enjoy unlimited internet in Switzerland (20GB Top Speed) and 2GB of Roaming in Europe. All this for only CHF39 per month. In other words, Pablo benefits from an unlimited Swiss mobile plan with as many calls to Europe as he wants while saving his money. And since MUCHO has no contract, Pablo is free to change his mobile package whenever he wants as his needs change.
Travelling in Europe: find out about operators' roaming options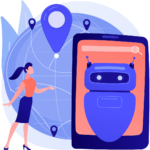 Will you be travelling in Europe and need data for roaming? Roaming is a system of international agreements between operators. It allows you to make all communications (calls and internet) within a foreign country. This means that your Swiss mobile operator uses an agreement to allow you to use a local network.
Each operator offers mobile packages with more or less attractive rates. These packages include roaming data for Europe when you use your phone and/or internet connection.
Without an appropriate subscription, your phone bill can quickly climb and reach an astronomical sum. Indeed, as Switzerland is not part of the European Union, most of the European mobile operators still apply roaming surcharges to their mobile subscribers using a Swiss network. Some Swiss packages include, in addition to a connection for Switzerland, a quantity of data per month for Europe.
If you often travel to Europe, we recommend you select a Swiss mobile plan that includes roaming data for Europe. If you don't travel to Europe often, you can opt for additional packages. You can activate them for a defined period of time. This allows you to have a certain amount of phone calls or internet connection while roaming.
Subscribe to a prepaid Swiss mobile pack for Switzerland and Europe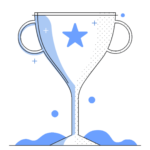 Are you starting to see more clearly in the telecom jungle? We are MUCH happier. It is now time to order your Swiss SIM card. For this, you have two options. If you already have an address in Switzerland, you can order it online. Your SIM card will arrive directly at your door in a few days. Otherwise, you can pick up a SIM card at one of our post offices, train station kiosks or independent stores.
MUCHO Mobile has been operating on the Nº1 Swiss mobile network for more than ten years, offering exceptional coverage (99.99%). Specialized since its creation in international prepaid services, MUCHO Mobile has become the first MVNO dedicated to international telephony.
We have agreements with more than 160 countries in the world -thanks to which we can propose the best Swiss mobile offers for their national and international calls, in the form of prepaid packs or calls by the minute.
You can benefit from the most affordable rates for Europe and only spend the amount you decide to spend. Keep full control of your spending. Best of all? It's commitment-free! You are free to come and go whenever you want. No cancellation fees. MUCH easier!
And these are just a few reasons why MUCHO Mobile is the best alternative mobile operator for your calls in Switzerland and in Europe. Want to know more?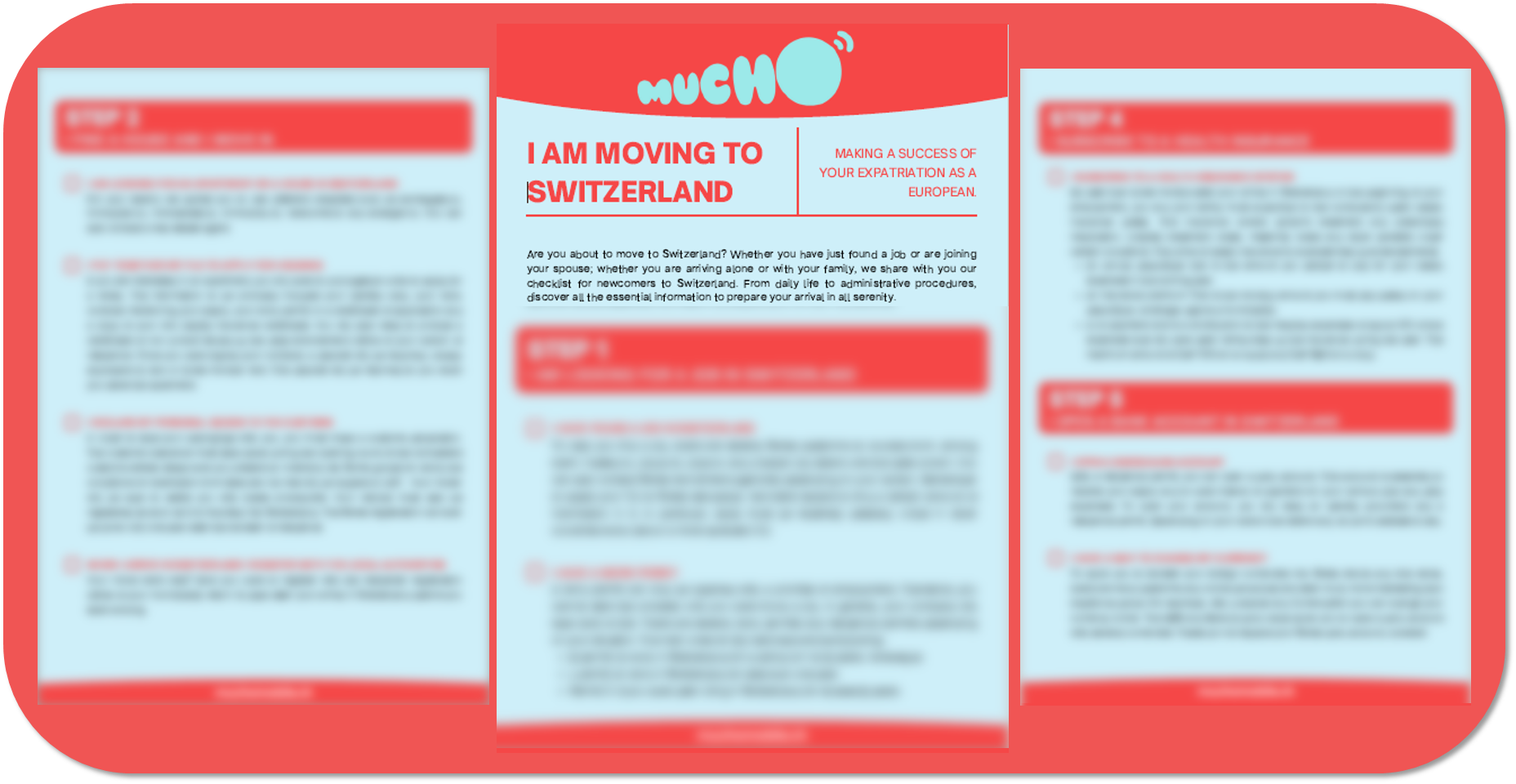 The checklist for a successful expatriation when you are European
Are you about to move to Switzerland? You don't know where to start, from daily life to administrative procedures? Expatriation marks a new stage in life, but it requires a little organization to prepare your arrival in all serenity. Need a hand?